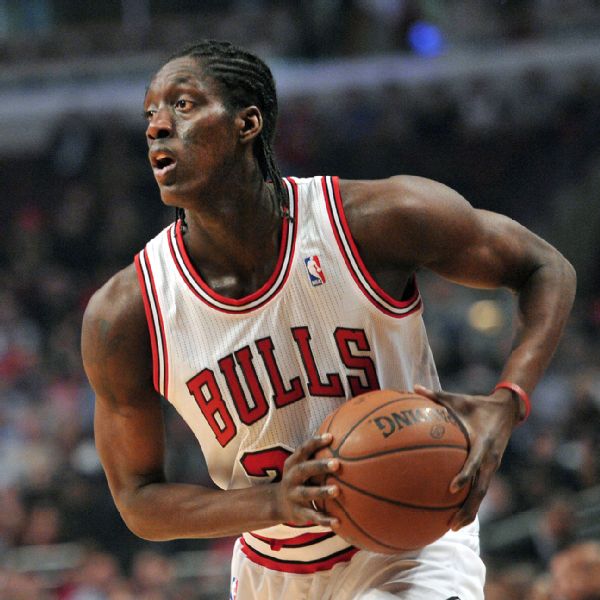 Aaron Phillips
You know you have arrived when an entire city, including local media , are doing their best to come up with a catchy nickname just for you. Such is the case for second year Chicago Bulls guard Tony Snell, who has been playing his best ball of his young NBA career.  "Snellabration", "Snellatron" and "The Snellbinder", are just a few of the nicknames Bulls fans and media have recently come up with for the new "bench mob" hero. However, when your 7 foot center and team leader,  Joakim Noah, dubs you "Snelly Cat", as he affectionately did, the best thing to do, is not to argue and roll with it.
There is good reason why the 20th pick in the 2013 NBA draft is starting to get as much exposure as he has lately. In his last four games, Snell is averaging over 18 points and has connected on 28 of his last 41 field goal attempts. If your keeping score at home, that would mean that he is pouring in buckets at a 68% clip over his last few games!  To put that into perspective, for the season he is averaging only 4.8 points per game,  while connecting at a rate of 46%. Over the same four games, Snell has been just as prolific from behind the three point line, shooting a brisk 60% on 15 of 25 from the hardwood. Filling in for injured teammates Kirk Hinrich (turf toe) and Jimmy Butler (strained shoulder), Snell has had the benefit of added minutes and playing without worry he may be condemned to the bench for making a simple mistake.  Although it's never easy to predict the actions of Bulls head coach Tom Thibodeau, it's safe to assume that he has earned more playing time because of his latest heroics.
The laid back, yet hardworking demeanor of Snell has endeared him to his fellow teammates. Proud of his recent development, Derrick Rose and Noah outwardly proclaimed  their joy over his recent success after their victory over Cleveland February 12. Rose went so far as to admit that Snell works so hard that it helps keep him motivated. Rose went on to add that Tony is often the first and last player in and out of the gym every day. Noah mentioned how important to the team his emergence has been. 
The Bulls,  already considered by many to be one of the top 3 teams in the Eastern Conference, would love to add another assassin to their  loaded bench. With management unlikely to pull the trigger on a trade by Thursday's deadline, Snell's play only solidifies an offense ranked among the top ten in the NBA.
Doubters of Snell's recent rise need only look to fellow teammate Jimmy Butler for proof that it is indeed possible to make marked improvements in a short time. Butler who last year averaged 13.1 points per game for the regular season, is the NBA's leading candidate for this years Most Improved Player award. Along with averaging 20.4 points per game in 2014-15 campaign, Butler was selected to his first all-star game.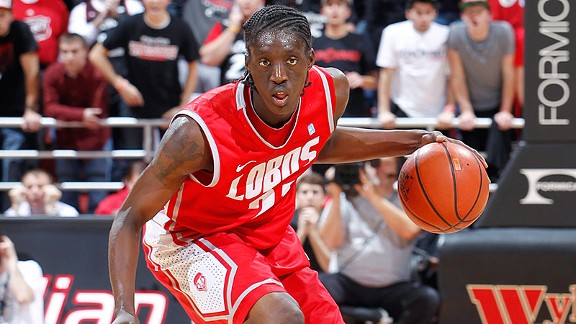 While playing forward for the New Mexico Lobos, Snell improved on his scoring every year he was enrolled at the university,  (4.4 points per game as a freshman, 10.5 points per game as a sophomore, and 12.5 points per game as a junior), a solid indicator of his tenacious work ethic.
While few are expecting Tony Snell to match the steep climb to success of Jimmy Bulter, given his commitment, the long hours in the gym, and the support of his teammates, no one should be shocked by the evolution and rise of the one they call………… SNELLY CAT!
Aaron Phillips
Twitter: @sportsmeccaCHI, @Swim4life1127
*Images from ESPN